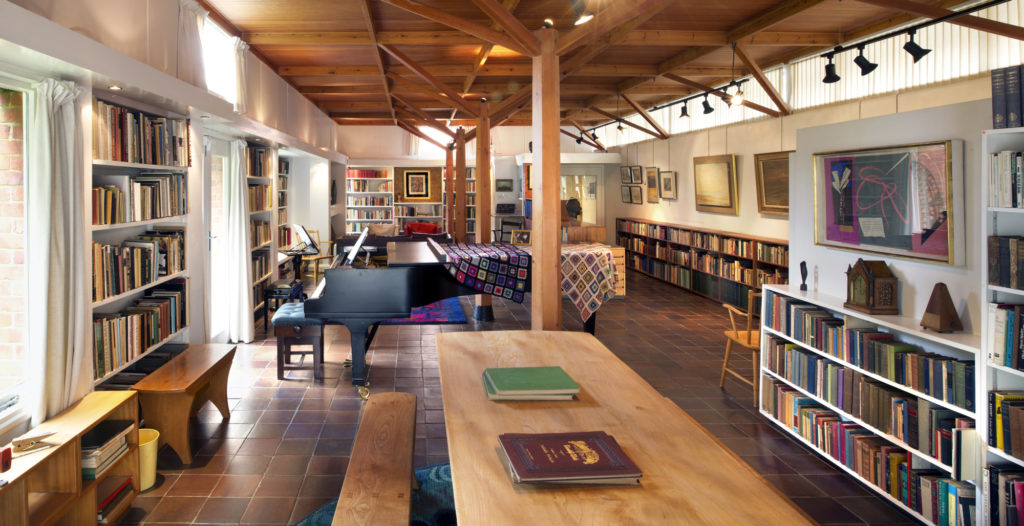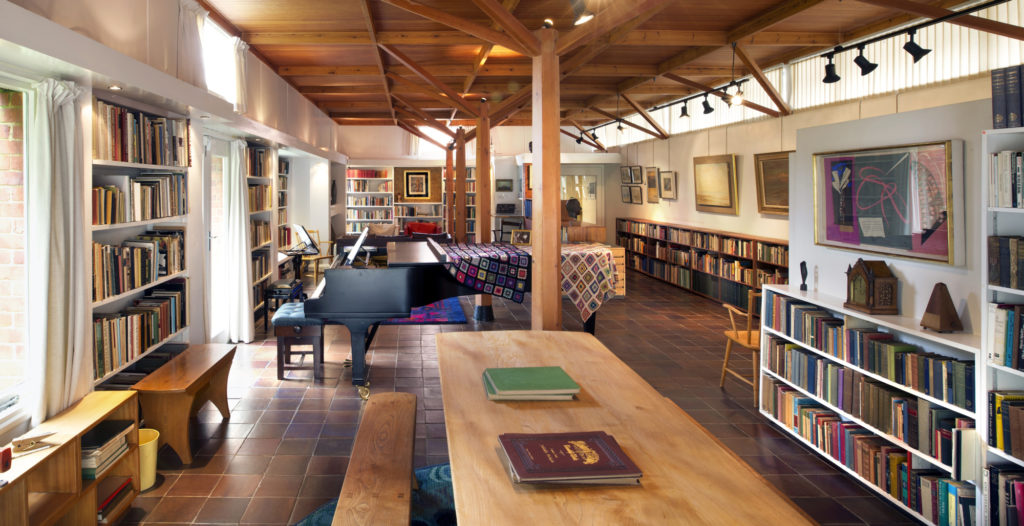 Who is eligible to apply?
We accept applications from artists who are at a professional level and who are based in the UK. Those who are engaged in undergraduate studies at the time of application are ineligible.
What is the deadline?
You must apply before 6pm (BST), Friday April 28th. All applicants will hear if they have been successful or not by the end of May, probably sooner.
How much does it cost?
All residencies are provided free of any cost, except travel (see below).
I'm not a "classical" composer. Can I still apply?
Absolutely! We want creators from all backgrounds and types of music to benefit from a residency.
Do you accept applications from librettists/lyricists?
Yes, particularly if they are working in collaboration with composers.
Do you accept applications from performers?
Due to heavy demand we are unable to offer a residency to anyone whose work is not related to the creation of new musical works. So, we cannot offer places to performers who are curating or rehearsing programmes, unless this is exclusively part of a creative process.
How do you choose who is accepted for a residency?
We receive many more applications than we can provide for – in 2021, we could only give places to 20% of the applicants. A diverse panel of industry peers chooses our artists, not us. They apply a multitude of criteria to pick artists who they believe would benefit most from a "think space".
Do you cater for all diets?
The meals we provide are vegetarian. Other dietary needs (e.g. vegan) can be met, but we cannot manage serious allergies. Please let us know your needs when you apply and we can discuss the options.
Do you provide wine or beer at dinner?
We welcome everyone on the first evening with a glass of sparkling wine, but thereafter it is up to artists to bring their own drinks, should they wish to. In common with Britten Pears Arts, who own the site, we have a zero-tolerance drugs policy.
Where is The Red House?
On the outskirts of Aldeburgh, Suffolk. The nearest train station is Saxmundham. We meet artists off the train and drive them to The Red House, and back again at the end of the residency. Coming by car, though, is the easier option.
Do you cover the cost of travel to MADE AT THE RED HOUSE?
We don't. Help may be available, but this is yet to be confirmed. Please let us know if this is something that affects you by emailing us with more information immediately after you submit your application, at wildplumarts@gmail.com
I have mobility issues. Can I be accommodated?
Currently, the houses cannot accommodate anyone with serious mobility issues. However, if you have specific needs, please contact us for more information.
Can I bring my partner/child?
We do not have the facilities to accommodate partners or children. Overnight guests are not permitted. Nor are pets.
What equipment do you provide?
Each house has WiFi, a piano keyboard (usually electronic) with headphones, and a work table or desk.
Do you provide mentorship?
Occasionally we invite guests from the music sector to dinner, but this is strictly informal. Otherwise we are always available for a chat or advice with a cup of tea. That's it.
Can I work in the Archive?
Yes, on weekday mornings by prior arrangement with the archivists, who will also be happy to let you explore the vast and extraordinary collection of manuscripts, scores and reference materials. You can see the catalogue here. The archive is open to the public in the afternoons, when it hosts exhibitions, so is less suitable at those times.
Can I work in the Library?
Yes, by prior arrangement, in the mornings – when it is closed to the public. We will arrange a sign-up form. You will be able to work at Britten's Steinway. If, say, a composer wishes to have a session working on a new piece with a performer, given sufficient advance notice, the Library can be used for this purpose too (though the performer cannot be accommodated at The Red House).
If I stay at Imogen Holst's house, how do I get back and forth to The Red House if I have no car?
Artists have enjoyed the 20 minute walk, even when they have a car. But we can give you a lift if necessary.
Does MADE AT THE RED HOUSE have anything to do with residencies at Snape Maltings?
Snape Residencies are run by Britten Pears Arts.