IT'S WILD PLUM ARTS CHRISTMAS JAM FUNDRAISER TIME!!
Our 8oz jars of homemade wild plum jam are £10 and 100% of your donation goes toward our 2019 commission project in support of women composers with the Cheltenham Festival, as part of our mentor scheme with  PRS for Music.
Postage extra, email us for collection dates and times!
You can help us commission new music.  We are a non-profit and no-one at WILD PLUM ARTS is paid a salary. You can rest assured that your donation is being spent not on office staff nor equipment, just on music.
Anyone can donate with a credit card via PayPal.
Just click on the jam jar. This is the best way for UK donors to help us out. See our donor levels below.
US donors:  WILD PLUM ARTS is a sponsored project of Fractured Atlas, a non‐profit arts service organisation. Contributions for the charitable purposes of WILD PLUM ARTS must be made payable to "Fractured Atlas" and are tax‐deductible to the extent permitted by Law.  Please visit our Fractured Atlas donor page 
We also have a page for those who like to use the Patreon platform.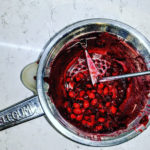 wild plum stone
Make a single donation of £10/$15 or more and you'll get a personalised thank you, on social media too, and a mention on our honour roll.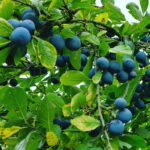 wild plum fruit
Donate at least £3/$5 per month or make a single donation of £35/$50. We will give you early, exclusive access to our film interviews too.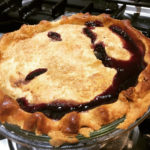 wild plum pie
Donate over £6/$9 per month or make a single donation of £70/$100. You'll get all of the above plus blooper-reels and out-takes. You'll also be guaranteed a post-show meet-up.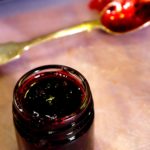 wild plum jam
Donate over £15/$23 per month or make a single donation of £180/$250. All of the above, plus exclusive online jam and bread making demos as well as online sneak previews of new commissions.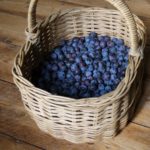 wild plum harvest
Donate over £30 ($45) per month or make a single donation of £360/$500. All of the above, plus:  one-on-one video chat with us and  special meet-and-greet events with composers and performers.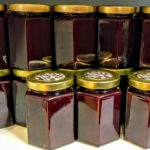 wild plum extravaganza
Donate over £60/$90 per month or make a single donation of £720/$1000 or more. For this extraordinary generosity you get all of the above, plus our undying gratitude and lots and lots of special attention!