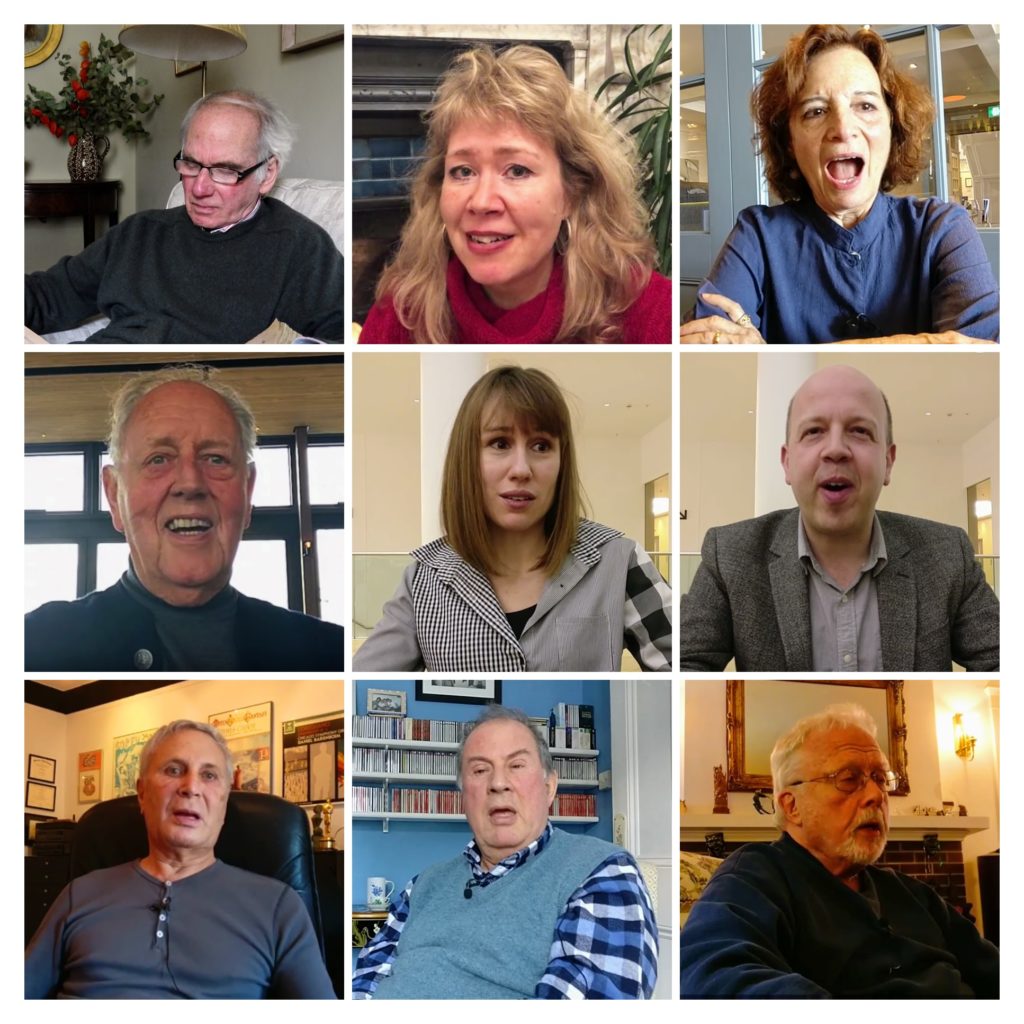 MOSTLY COMPOSERS, BUT SOME OTHER MUSICIANS TOO.
We can't embed this video, but here's a link to a short film about our project with PRS and the Cheltenham Music Festival. The film is by Jon Jacob.
A special guest, James Bowman, joins us in light of our collaboration with the Britten-Pears Foundation and MADE AT THE RED HOUSE.
Composers in our project, ALL ABOUT THE WOMEN, talk about their new works and about being a composer.
Our good friend and top collaborator, Huw Watkins, talks about being a composer and pianist:
John Corigliano talks about the new song that we have commissioned:
John Corigliano on being a composer:
William Bolcom on being a composer:
William Bolcom on Scott Joplin:
William Bolcom on working with Arnold Weinstein, the lyricist for Minicabs:
In three short films, Michele Brourman talks about the arrangements we have commissioned:
Not a composer, but a guest appearance on this page for the glorious Welsh bass, Gwynne Howell, who was also born in 1938 and who has fantastic stories to tell about working with the operatic greats, as well his love for modern jazz and its musicians:
If you would like to support our work, please visit the SUPPORT US page.