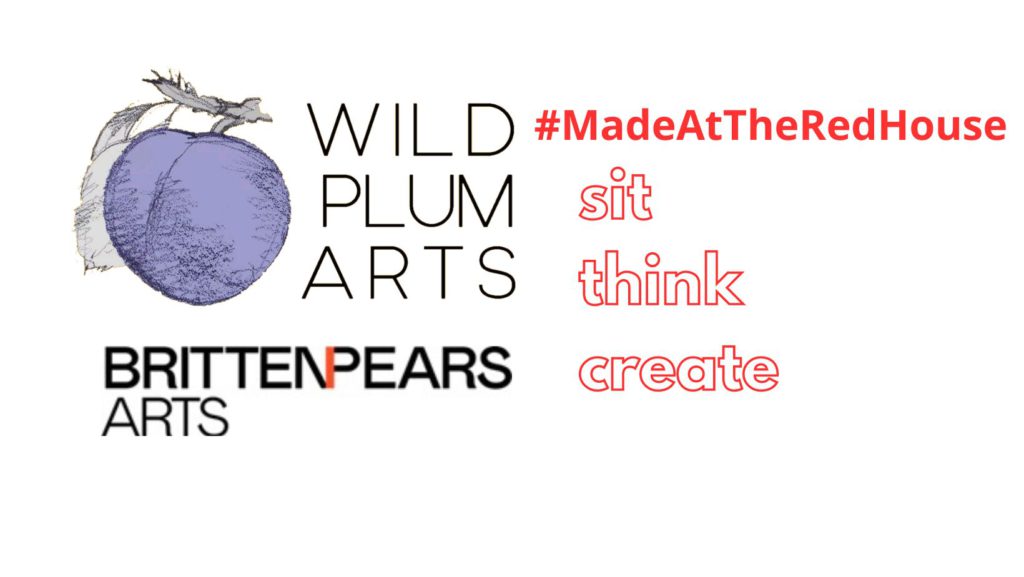 When we started WILD PLUM ARTS in 2018, one of our goals was to create an artists residency modelled on MacDowell and Yaddo in the USA, where creatives – particularly composers – could live and work for free, and come together in the evenings to share food and ideas. In 2019, Sarah Bardwell (Executive Director, Britten Pears Arts) asked us if we'd be interested in realising our ambition at The Red House for a month, and we said yes. And so began MADE AT THE RED HOUSE.
April 8th 2023:
We have taken the difficult decision to cancel Made At The Red House.
When you sail a small boat into the wind, you have to tack from side to side in a zigzag, and eventually you can reach your destination. But when the tide joins the wind in being against you, progress becomes impossible and the sensible thing to do is to drop anchor and wait for the conditions to change. 
This is how it has felt in the last six months. 
Our ability to be nimble during the pandemic served us well – running two residencies when so many other projects were cancelled – and we felt ready to resume the residency work we had successfully provided; but we didn't foresee the immense difficulties that we currently face, particularly when it comes to funding.
We are still dedicated to providing a "think space" which supports the artistic process, because we know it is vital; without process there is no product. But we need time to take stock, to stay at anchor, and to decide when and where we can provide the best option for composers and creators. 
To everyone at BRITTEN PEARS ARTS past and present, thank you for your ongoing support and collaboration.
WILD PLUM ARTS will continue to commission new works and perform the Wild Plum Songbook.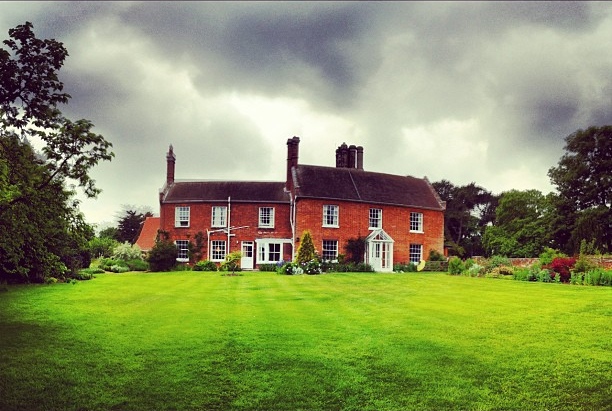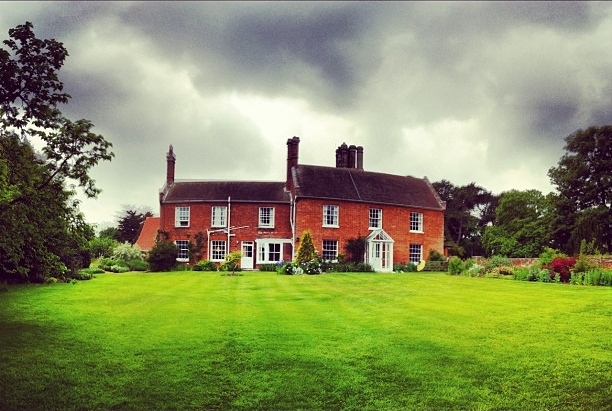 Feedback from our 2020 and 2021 residencies: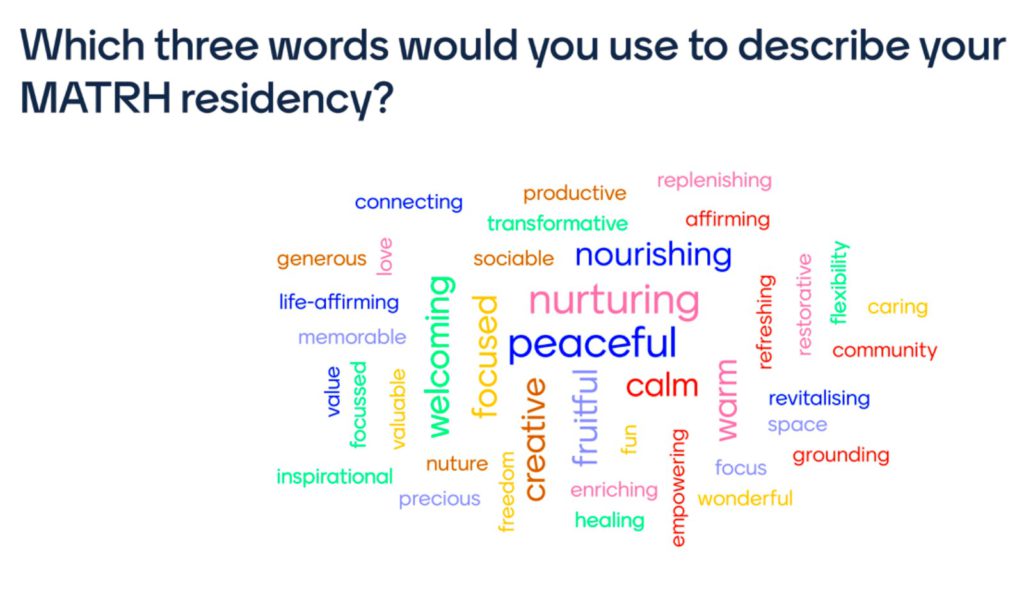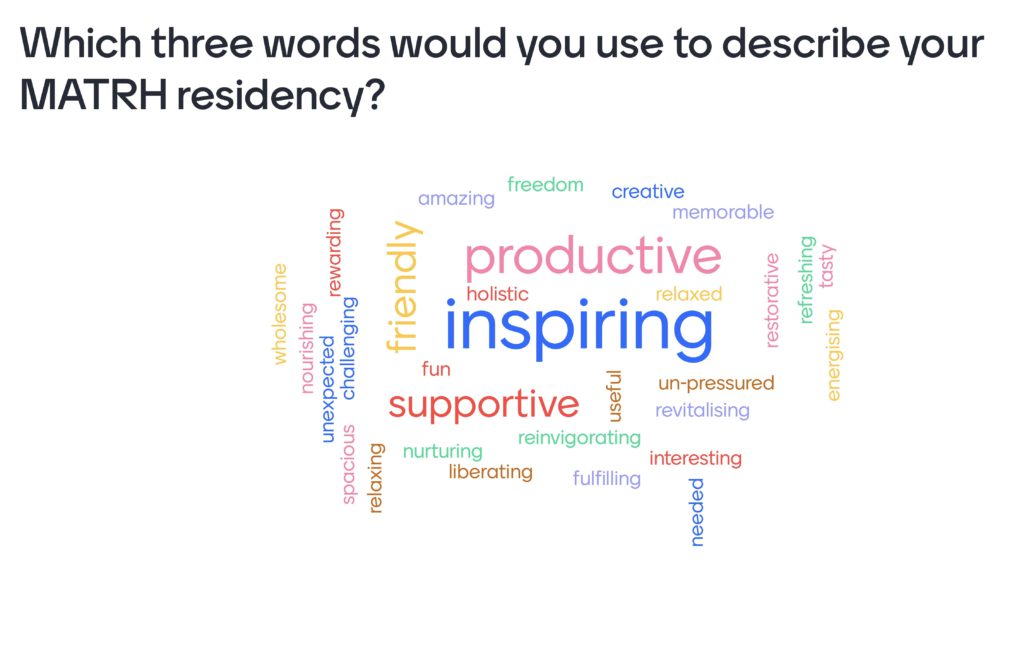 Feedback from our 2019 residency:
I was SO productive in that week.

The environment made productive work infinitely possible. It was especially refreshing not have the pressure of showing work in progress. This allowed me to get on with my composition and get it finished in my own way and own time. I found I was composing for the good of the work, not for the big reveal at the end of the day. I believe this is the reason I completed my work during the course of the residency.

Dinners were delicious – couldn't believe how much love went into them.

The food, without a shadow of doubt, exceeded my expectations in every way. It was the most delicious, carefully crafted and healthy food I have ever had the pleasure of experiencing.

It was far, far better than I expected. It was a really pleasant surprise how the days worked around meals (this tiny element of structure was welcome) and how fabulous the meals were.

The environment is incredibly conducive to deep, productive creative work. We managed to 'crack' a number of questions we had worked on for months without making much headway. It was an unbelievably valuable week and our output is going to stand us in fantastic stead for many months to come. Being able to focus solely on writing, not locating a supermarket or negotiating the day-to-day demands of being at home, was so liberating.

For a first iteration of the project, there was already so much care, thought, and kindness rolled up into what was on offer, as well as passion and a lot of hard work: this was so clear from Day 1. I felt immensely valued and supported professionally and personally by both of you.
Our artists for MADE AT THE RED HOUSE in 2019:
Laura Attridge, Toria Banks, Tara Creme, Stephen Crowe, Litha Efthymiou, Craig Gell, Alex Groves, Liz Johnson, Matthew Kaner, Arthur Keegan-Bole, Robert Laidlow, Katie Lam, Gemma McGregor, Lewis Murphy, Alex Parker, Jacqueline Saphra, Martin Scheuregger, Mark Simpson, Benjamin Tassie, Heloise Werner.
Our artists for MADE AT THE RED HOUSE in 2020:
Rachel Beckes Willson, Michael Betteridge, Harry Castle, William Cole, Mimi Doulton, Jonathan Higgins, Ed Hughes, Rebecca Hurst, Eleanor Knight, Soosan Lolavar, Lliam Mattison, Laura Reid, Claire Victoria Roberts
Our artists for MADE AT THE RED HOUSE in 2021:
Julia Plaut, Victoria Wijeratne, Ryan Latimer, Alex Hitchcock, Midori Jaeger, Calum Finlay, Ed Zanders, Lillie Harris, Carlijn Metselaar, Sophie Rashbrook, Ben Gaunt, Amy Bryce, Maya-Leigh Rosenwasser, Rosie Middleton, CN Lester, Tonia Ko, Jasmine Kahlia, Julia Biel, Yfat Soul Zisso, Karen Reilly, Mark Howe, Ella Jarman-Pinto, Jo Brandon, Jonathan Baker
If you would like to support our work, please visit the SUPPORT US page.